I love bats.  I always have.  Even as a little bitty demon I have always enjoyed watching them dance in the night sky, desperately wishing I could fly like they do.
While it's true, some of my fellow hell-bound denizens do have wings, I am, alas, without.  (They also have cloven hooves and horns, which makes wearing boots and hats difficult so I am ok with not having to have to share those traits with them!)
Fashion disasters aside, let's get back to my favorite flying fuzzies.
To celebrate all thing bat as well as get rid of some trash cardboard I had around my house, I decided to make a really simple but surprisingly beautiful bat lantern the other day.  I had just finished up a batch of harvest moon bat cupcakes so I had an empty cupcake mix box that was perfect for this project.  You can use any cardboard you like but the box I used was easy to cut but still stiff enough to lend some structural integrity to the finished product.  And…bonus, I recycled it.
All you'll need to make your own is: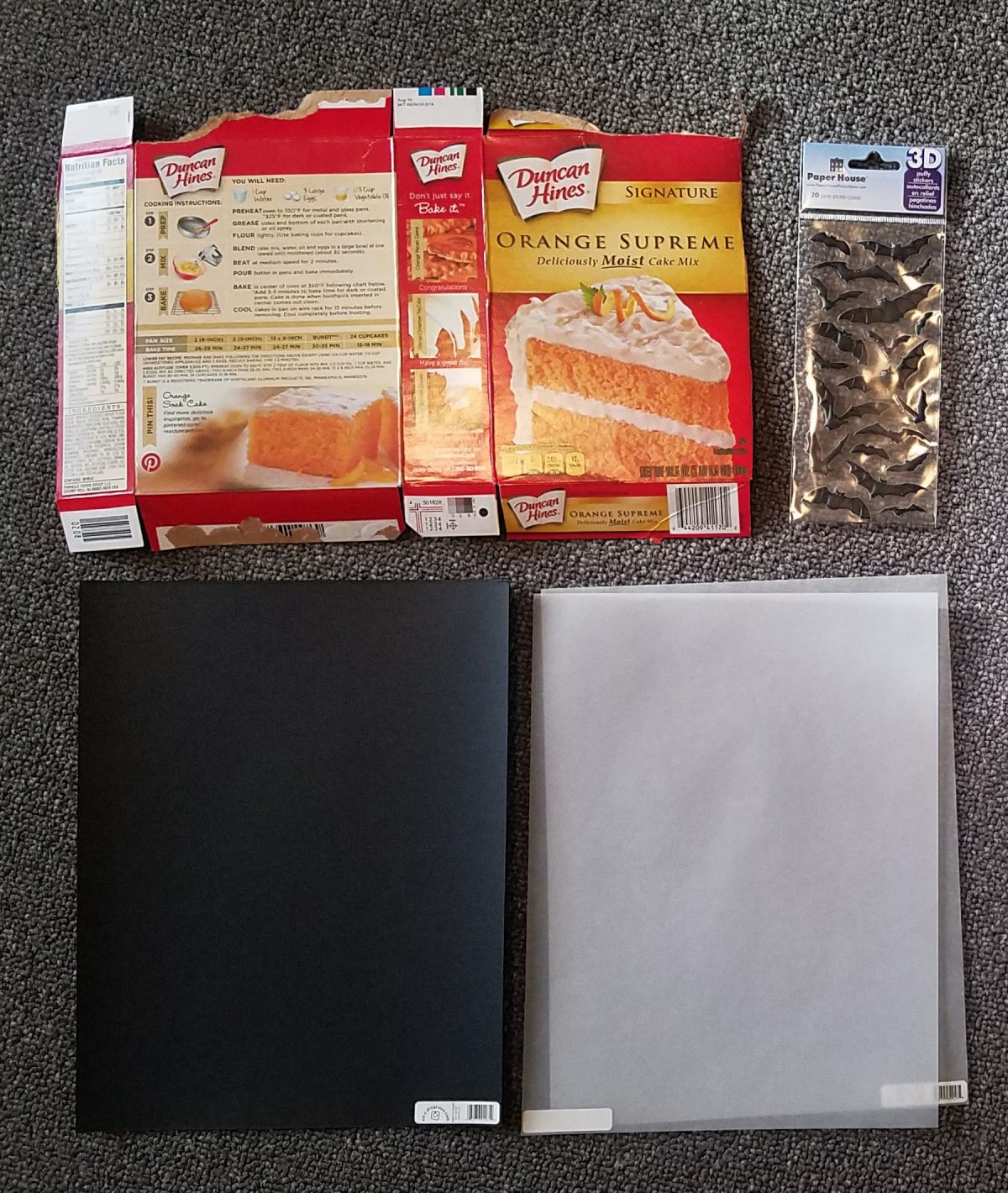 1 sheet of heavy duty black card stock
1 sheet of frosted translucent velum
1 empty cupcake mix box
1 sheet of bat stickers
Spray glue
Tape
Scissor/exacto knife
Electric candle
Ruler
Start by first opening up your box and spreading it out flat.  Trim off the top flaps and separate the box into the four panels that make it up, two large and two narrow.  Get rid of the narrow, you don't need them for this project.
Make sure your two large panels are cut to exactly the same size.
Next, cut them equally down the middle, creating four equally sized pieces.  These will be the sides of your lantern.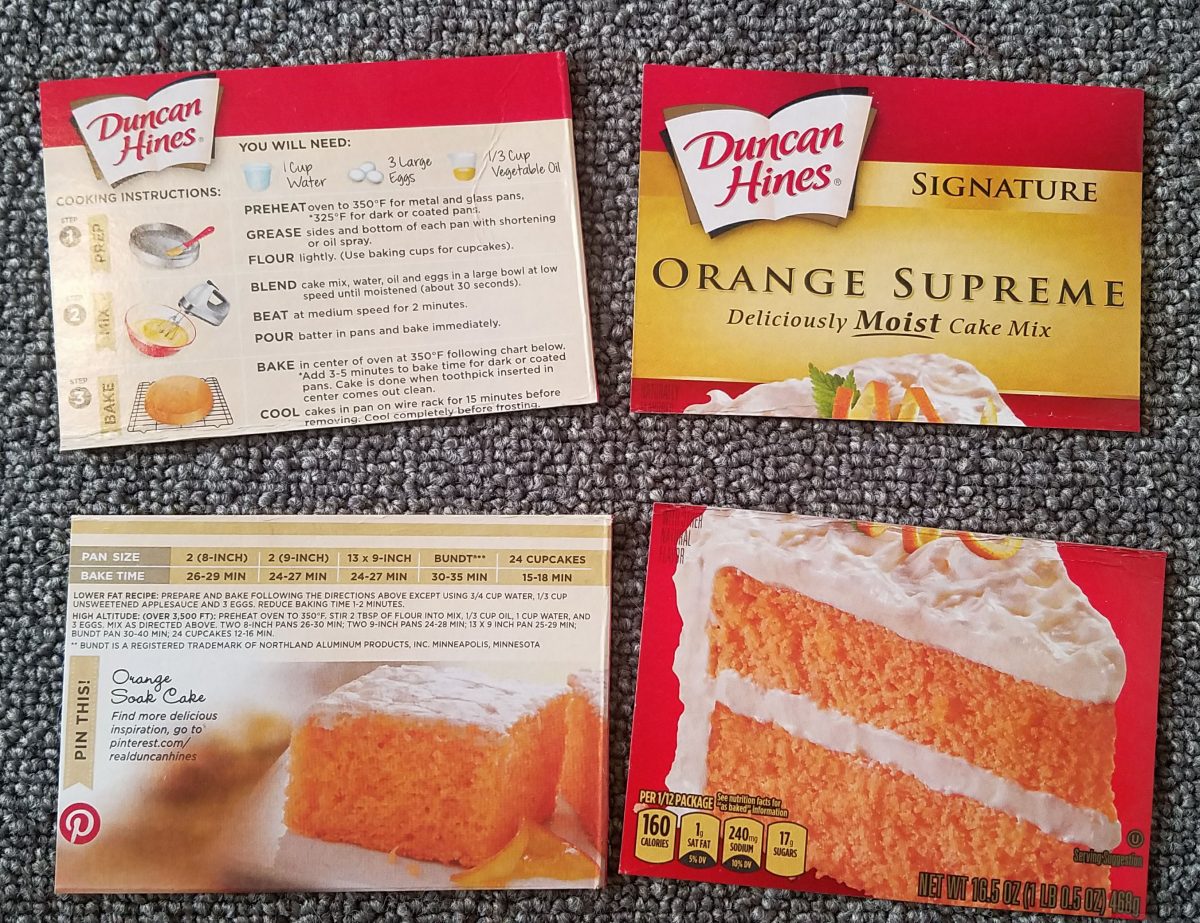 Using your ruler, measure between 1/2 and 3/4 of an inch inside your cardboard squares and cut out to create a frame shape.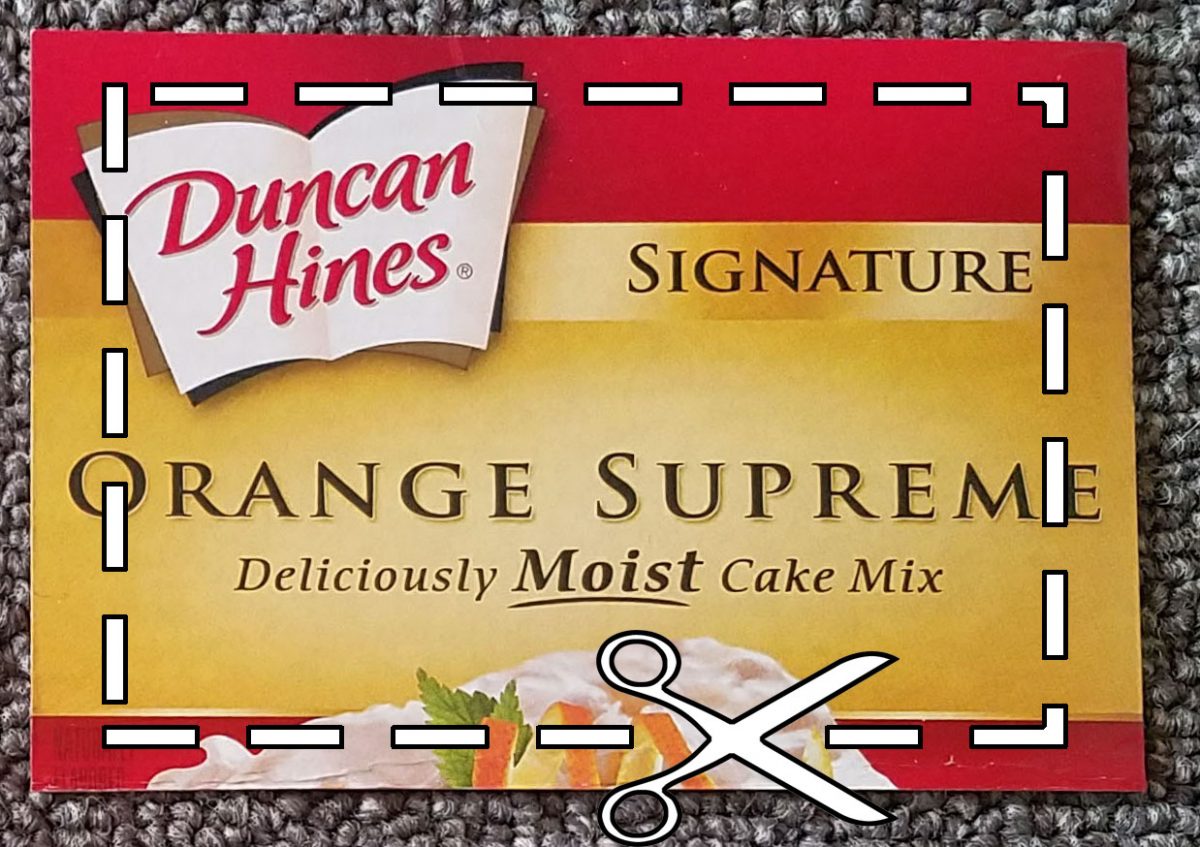 Spray a layer of glue onto the printed sides of your cardboard frames and lay them onto your black card stock.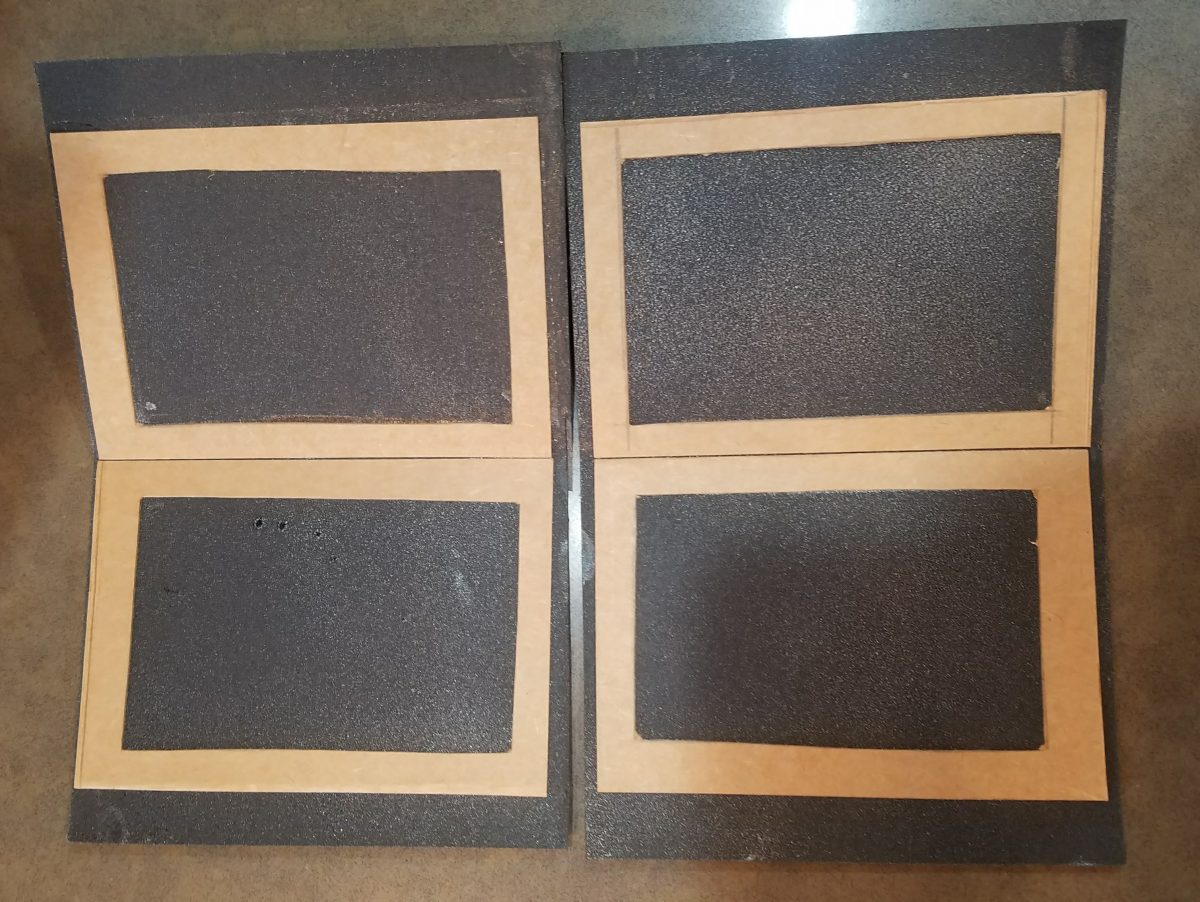 Using the now glued down frames as a guide, cut out the black card stock to match.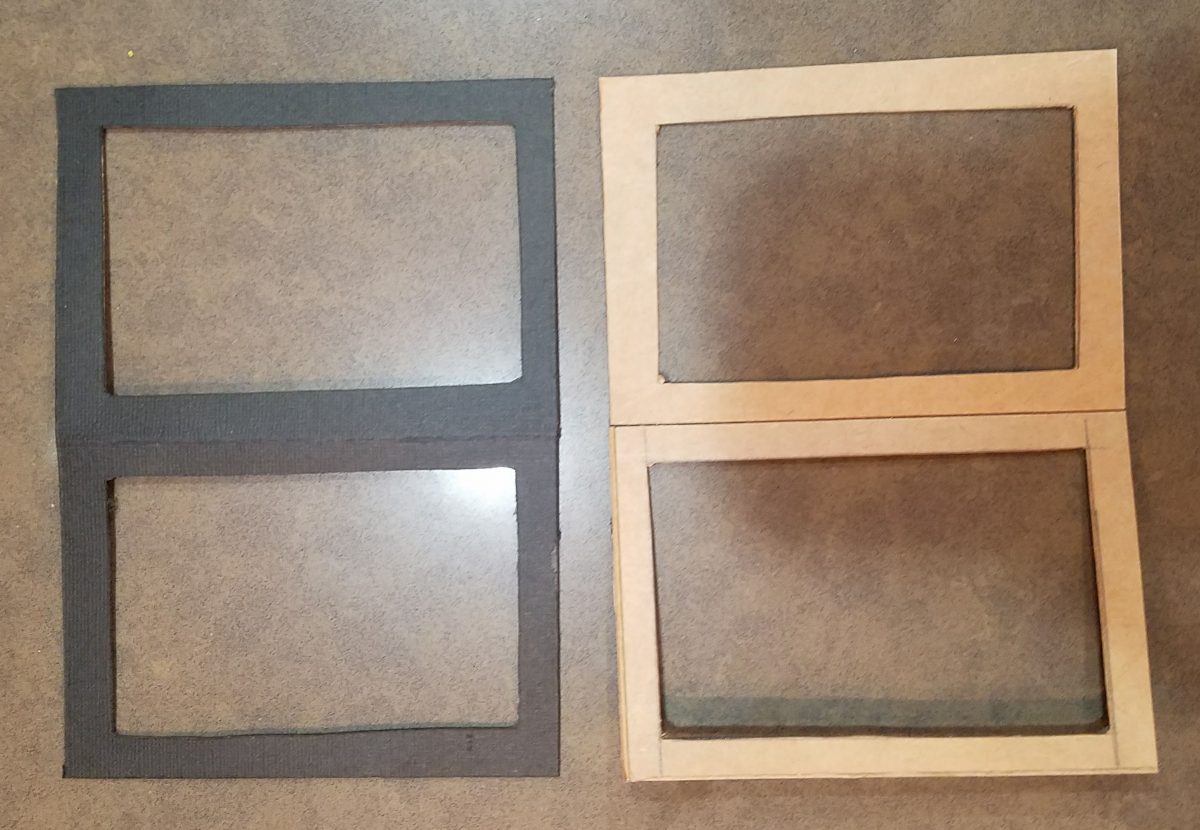 Tape all four segments together on your cardboard side along the long side of your frames to create one long, four panel strip.  One side will be black from the card stock and the other side will be the raw cardboard.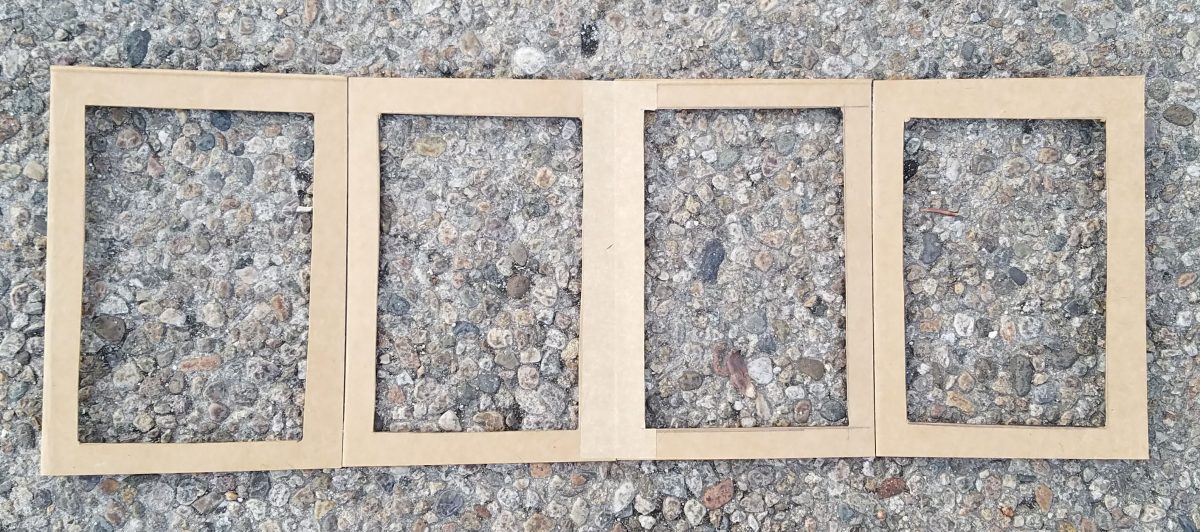 Spray the cardboard side with more glue and press down onto your frosted vellum.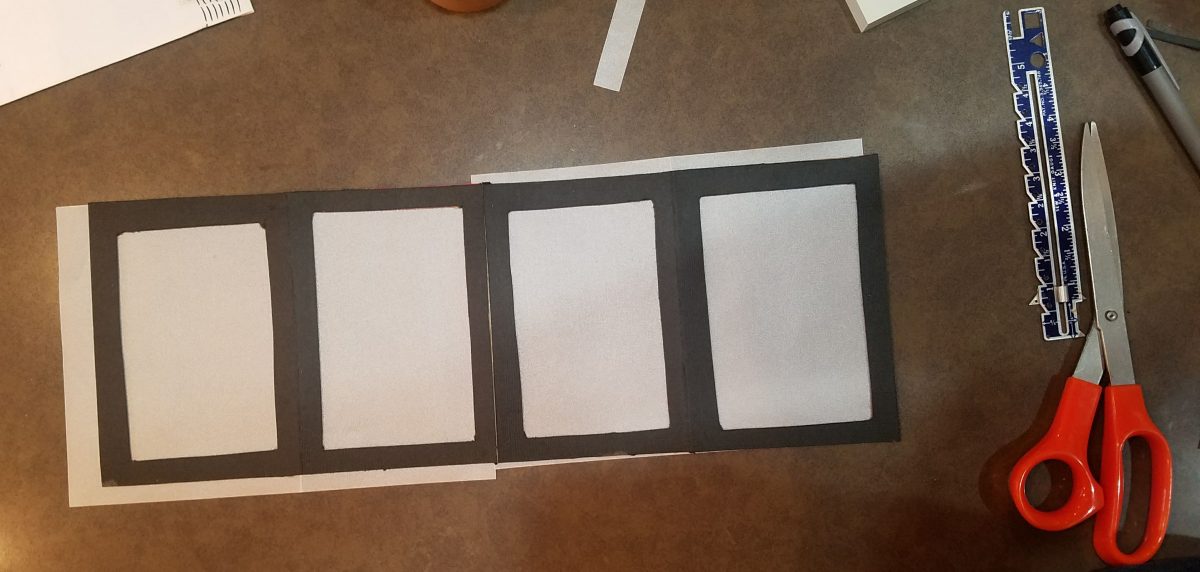 Now we get to decorate!  Take your bat stickers and decorate the outside of your lantern in any pattern you wish!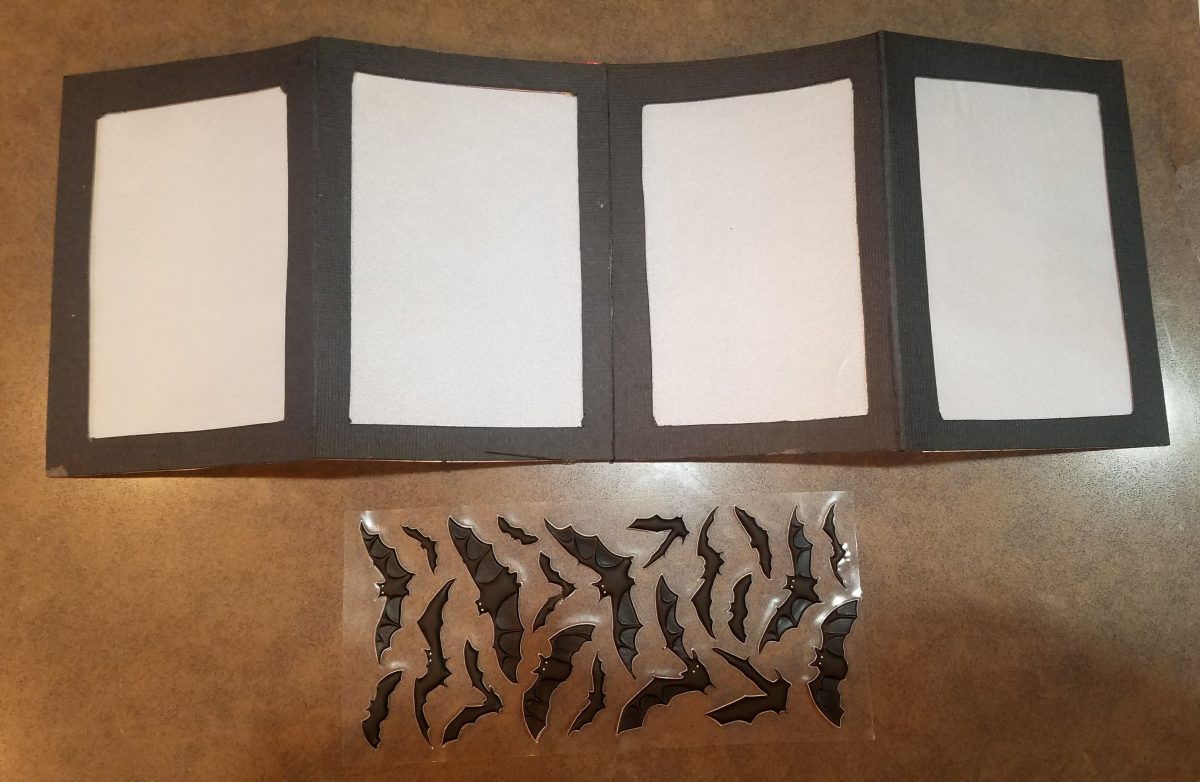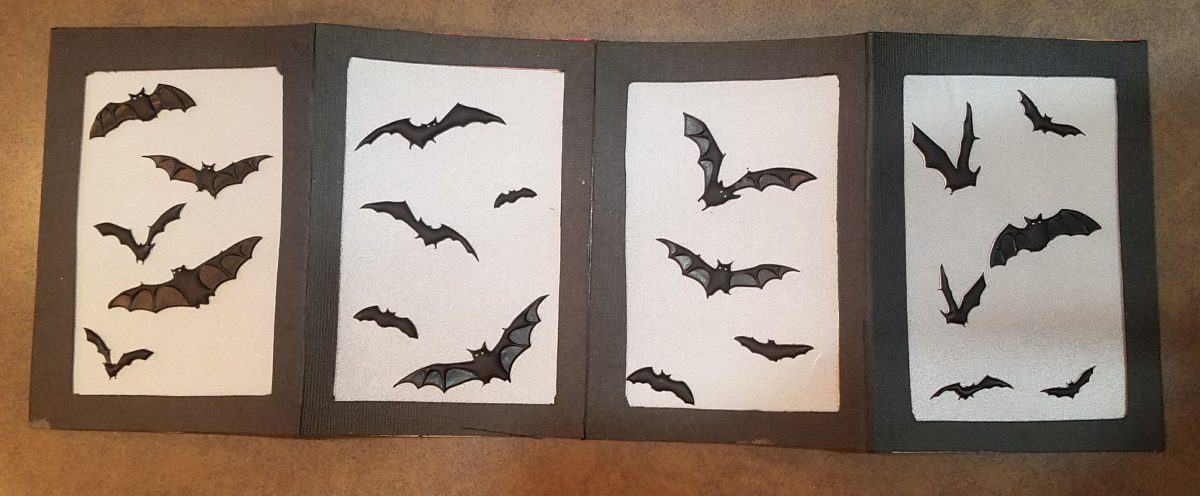 Fold your sides towards each other to create a box and tape your two raw edges together.  Place your lantern over your lit electric candle and enjoy your new super easy, super cheap lunar bat lantern!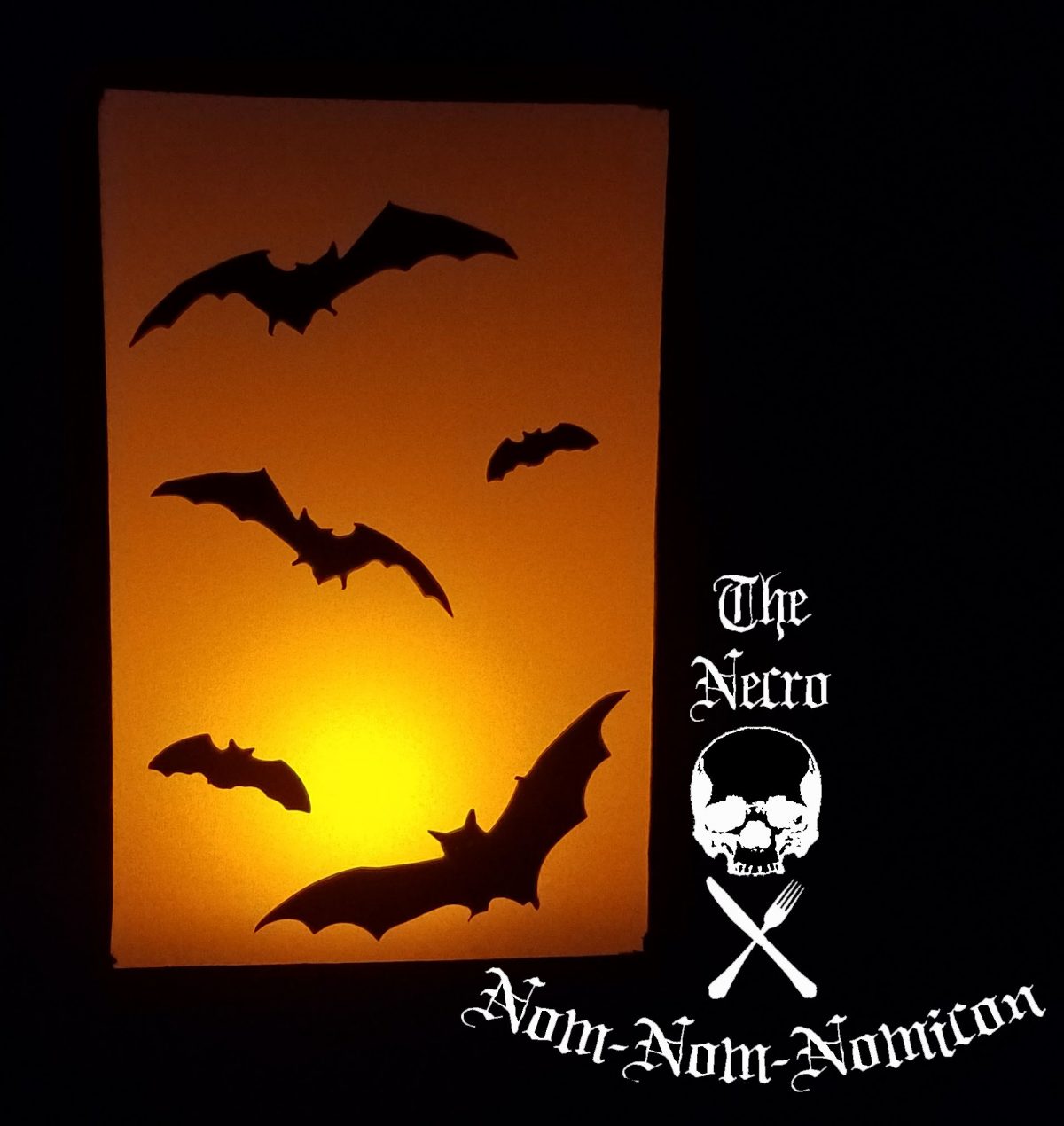 This spring, take it outside at dusk, set it on a table, light it up, and enjoy the soft flickering glow…and if you're lucky, you might even see a few real bats as well!
Bone appetite!