Today I want to take a minute and do something a little…unusual.  I want to reach out to someone specific and say than…say than…
Ok, whew. This is tough.  I'm a demon after all…
…say than…
Damnit, here I go…maybe if I rush it all together at once it'll be easier.
IWANTTOSAYTHANKYOU!
Whew…okay.
Yes, I want to say thank you to Jeremy Heatley who owns and runs the business Selectetch.com.  
Jeremy has fabulous taste (clearly, he loves the Nom) and decided to show that love by making me an absolutely stunning Yeti cup laser engraved with the Necro Nom-nom-nomicon logo.
Suffice to say, I freakin' love this thing!  I have used it every day since it showed up on my doorstep.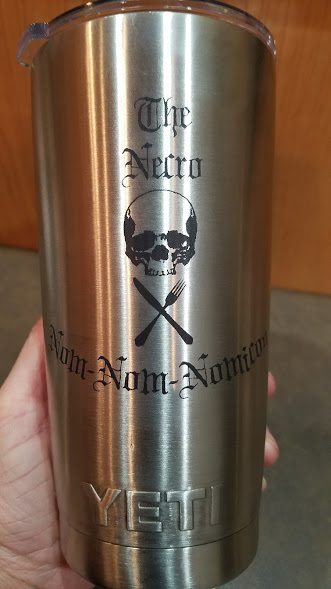 Not only did he make me one, but he included an extra one for me to give away to a lucky Nom fan!
So if you love the Nom as much as Jeremy does (and I do, of course), start your day right with a steaming hot cup of coffee in this tumbler.  He's generously put it up on his site and made it available for anyone…to buy one, click here.
…except, of course, for that one lucky person who will randomly win one.
In fact, let's make this really fun.  I want to do my first Nom giveaway to celebrate the fact that I not only have amazing friends like Jeremy, but that I also have over 300 incredible people who are following this blog…so, if you're interested in winning a mystery box of awesomeness from the Nom that includes one of these incredible Yeti mugs, click here and sign up.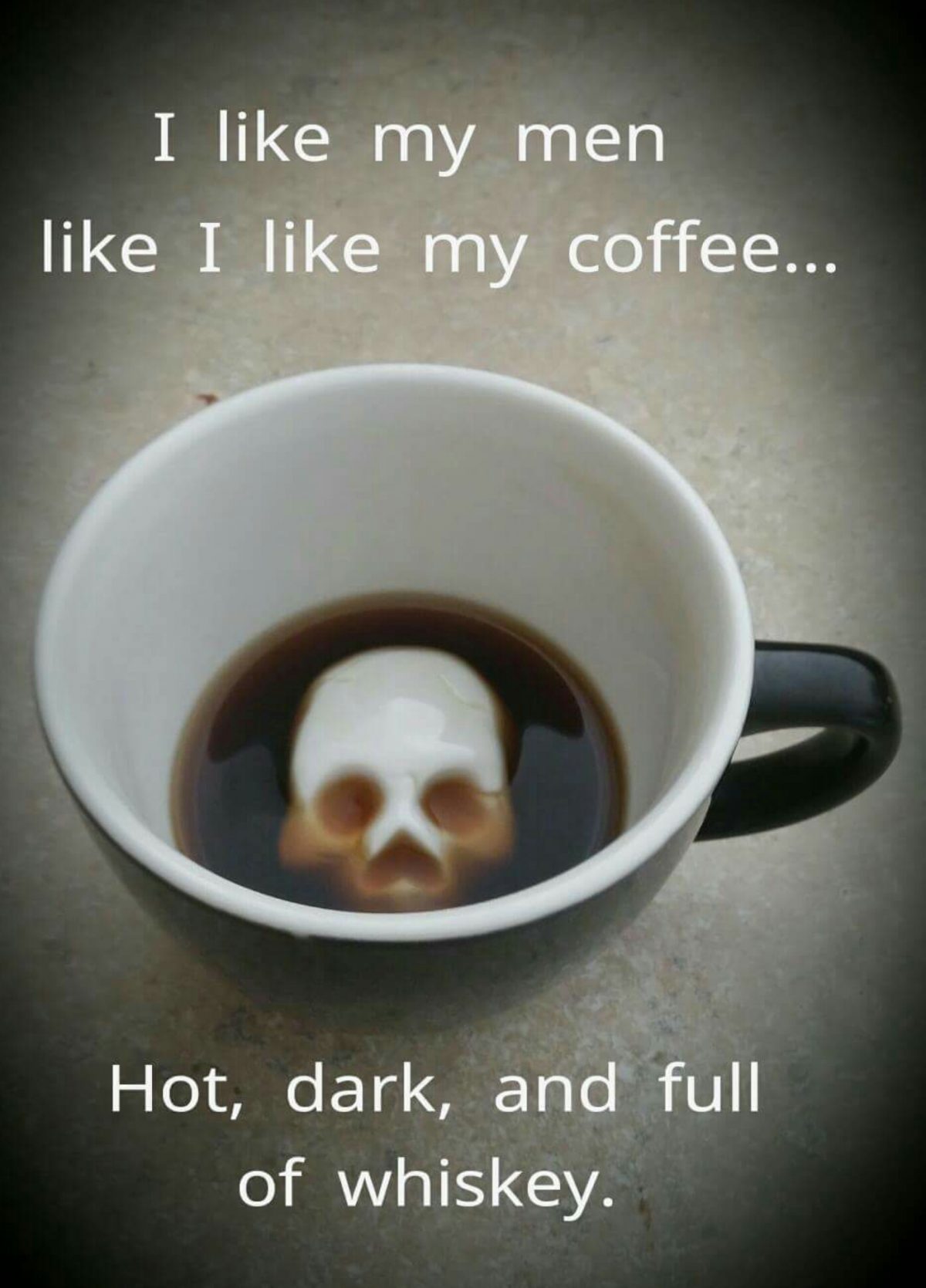 Until then, grab your own Nom mug and…
Bone appetite!